Copyright 2015 Affairs of the Heart Inclusive Events Upland, California Inland Empire
A Great time for all by Affairs of the Heart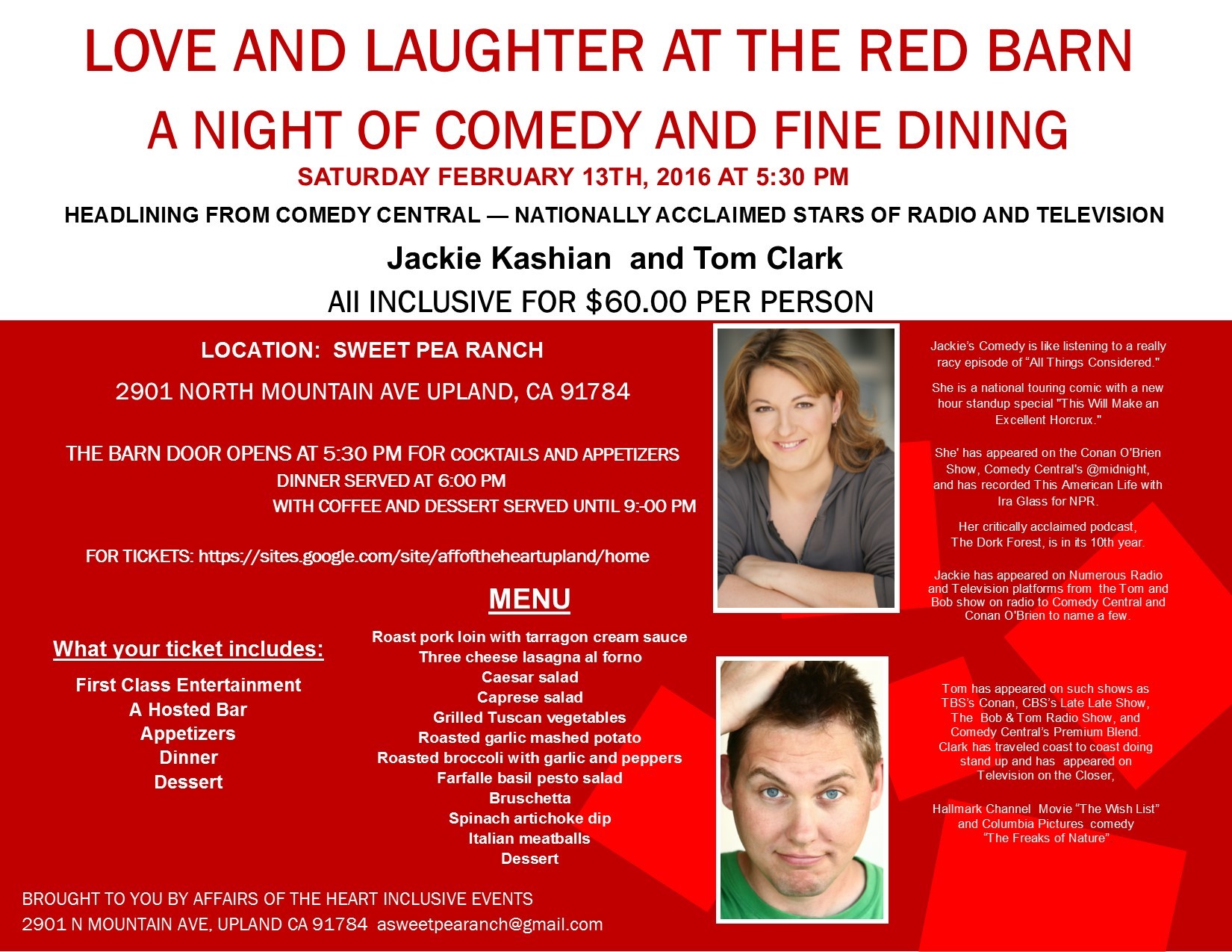 Listen for us in an upcoming episode on "Lets Dine Out"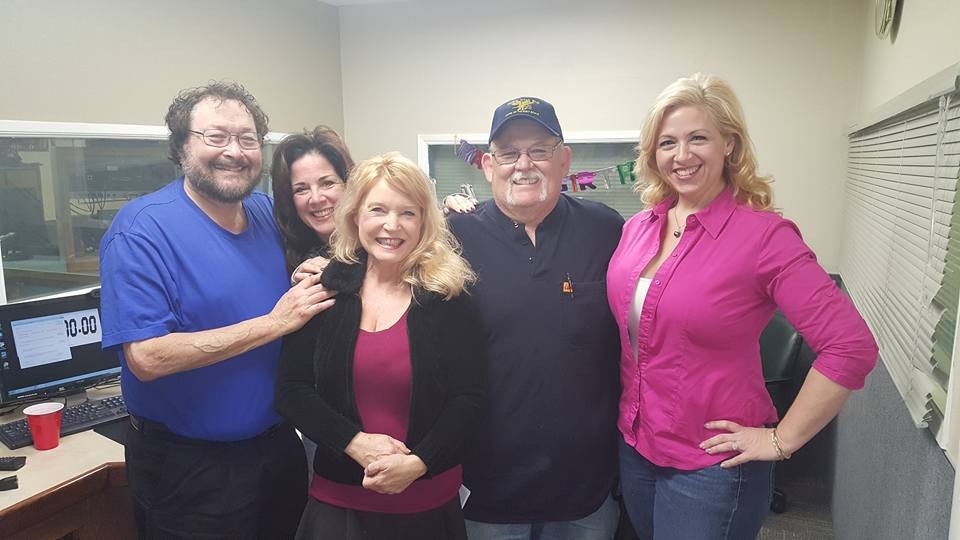 With Comedians Jackie Kashian and Tom Clark. What a successful night for our first community all inclusive event. We were a sell out! Thank you to everyone involved and everyone who attended. Both Jackie and Tom are well known in Los Angeles and across the country for their comedy on Comedy Central, Late Night Show, Conan Letterman, Sirius Radio and more.
If Tom looks familiar you may remember him from the hit TV Show "The Closer".We even have Jackie incorporate an marriage proposal into her routine. click on a photo~
"Was so fun, we can't wait to go back!"!...." He was hilarious!"…. " I had a blast... So cool"….
" Thank you all it was a FANTASTIC EVENING!"….." Thank you so much for a great night."….." We had a great time. We are even more convinced that our choice of venue is perfect."